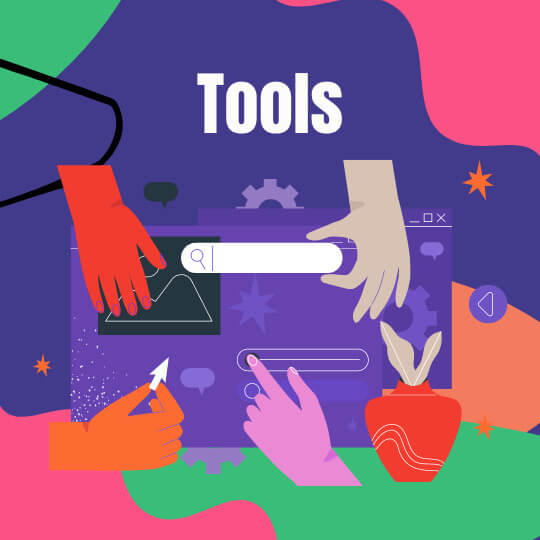 I highly recommend these best blogging tools for beginners and experienced bloggers alike. Not only for them but for every blogger and website owner running on WordPress.
All the tools listed below are ones I use personally and often use to manage all my websites, including this blog, genuinefounder.com.
I only recommend the quality products or services that I trust, so there is no second thought as to why one shouldn't use them because these tools have greatly helped simplify my blogging life.
Most tools have free and premium options; you may start with basic-to-advanced or free options.
Choose the one that best suits based on your needs as a novice or growing blogger.

9.5/10
Free/Paid
Hostinger
---
For super fast, secure & reliable WordPress web hosting, Just $35 a year +free domain! 24/7 experts support.
The same hosting I use to run this blog on Hostinger. Signup to get your website hosted or migrate easily.

10/10
Paid
WPX
---
Are you a serious web business owner running on WordPress? then you should try once with WPX, you will thank me later.
WordPress web hosting that is highly secure, lightning fast, and reliable. It costs $249 per year. 30 second support response time. Sign up to get your website migrated for free.

10/10
Premium
Cloudways
---
Unmatched performance, security, reliability, and 24/7 expert support. Cloudways is recommended for growing & established websites.
Go live in minutes, simple and easy-to-use interface. Signup to get your website hosted or migrate easily.

9.5/10
Free/Paid
WP Astra
---
WP Astra is the Fastest & lightweight WordPress theme, you can customize everything easily. Less than 50kb and loads in 0.5 seconds
The beginner-friendly theme, it has loads of pre-built templates to start with.

10/10
Free/Paid
GeneratePress
---
Ultra-fast & lightweight WordPress theme ever that focuses on speed, stability, and accessibility. Less than 10kb page size. I've designed GenuineFounder using this theme.
Start your website off in the right direction whether you're a hobbyist, freelancer, or agency. Outstanding customer support.

10/10
Free/Paid
Rank Math
---
Rankmath is a powerful WordPress SEO optimization tool for ranking your website in search engines. The ultimate choice for every WordPress website.
#1 SEO alternative for Yoast or any other plugin. Once you try Rankmath you will never use other SEO plugins.

10/10
Free/Paid
Semrush
---
All in one SEO tool to perform keyword research, content marketing, competitor research PPC, and social media marketing.
Semrush is the Ultimate tool for bloggers and SEOs. I use it every day to optimize my content.

10/10
Paid
NeuronWriter
---
NeuronWriter is a great content optimization tool for readers and search engines to rank well.
Advanced content editor with natural language processing (NLP), AI writing, Google SERP analysis, and competition data. It eliminates guesswork in writing your content.

9.5/10
Paid
WriterZen
---
WriterZen is also a superb content optimization tool, an alternative for WriterZen.
It has much more features like content ideas, AI content writer, plagiarism checker, keyword finder and more!

9.5/10
Paid
WP Rocket
---
WP Rocket is much more than just a WordPress caching plugin. It's the most powerful solution to boost your loading time, improve your PageSpeed score, and optimize your Core Web Vitals.
Easy to install and setup in minutes, try it you will be amazed to see the results.

10/10
Paid
Flying-Press
---
FlyingPress is the best alternative; it makes WordPress lightning-fast in no time.
Very easy plugin to setup, user-friendly interface; try it once and you will thank me later. They offer 100% Money Back Guarantee, 14 days refund.

9.5/10
Free/Paid
Hotjar
---
If you care about your readers or customers, I highly recommend you should definitely try hotjar.
Hotjar is the behavior analytics software that makes it easy to go beyond traditional web analytics and understand what users are really doing on a website.

9.5/10
Free/Paid
Wordfence
---
A Comprehensive Security Solution For your WordPress website. Login security, malware protection & firewall.
Real-time alerts via email if any threats pop up. Wordfence provides malware cleanup service and restores the hacked website.

10/10
Free/Paid
Sucuri
---
Cloud-based website protection for login, malware scanner, firewall & Hardening.
Sucuri removes malware and restores hacked websites quickly. I use Sucuri on GenuineFounder. It has a 30-day money-back guarantee.

9.5/10
Free/Paid
GetResponse
---
GetResponse is a popular Email list building or marketing service.
Powerful & simplified tool to send emails,
create landing pages, pop-ups, push notifications, and webinars. Automate your Email marketing, Try free for 30 days.

9.5/10
Free/Paid
ConvertKit
---
ConvertKit is the go-to marketing hub for creators that helps you easily grow and monetize your audience.
Email signup forms, Landing pages, selling digital products, Email automation, and more features.
The tools mentioned above are the best blogging tools for you and will be helpful to you as you manage your blog or website. Don't hesitate to get in touch with me via the contact page here if you need help using these tools; I can help.