About Me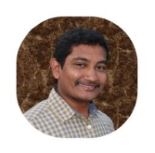 Hi, I'm Thangarasu who is behind genuinefounder. An IT consultant by profession, blogger by passion, and business visionary.
In this blog, I share my experiences and the resources that help me simplify my blogging life and guide others who are newbies and aspiring to be a blogger to build a profitable blogging business around their passion.
Please Note: Currently, this website is getting revamped and will be live soon with a lot of helpful guides.